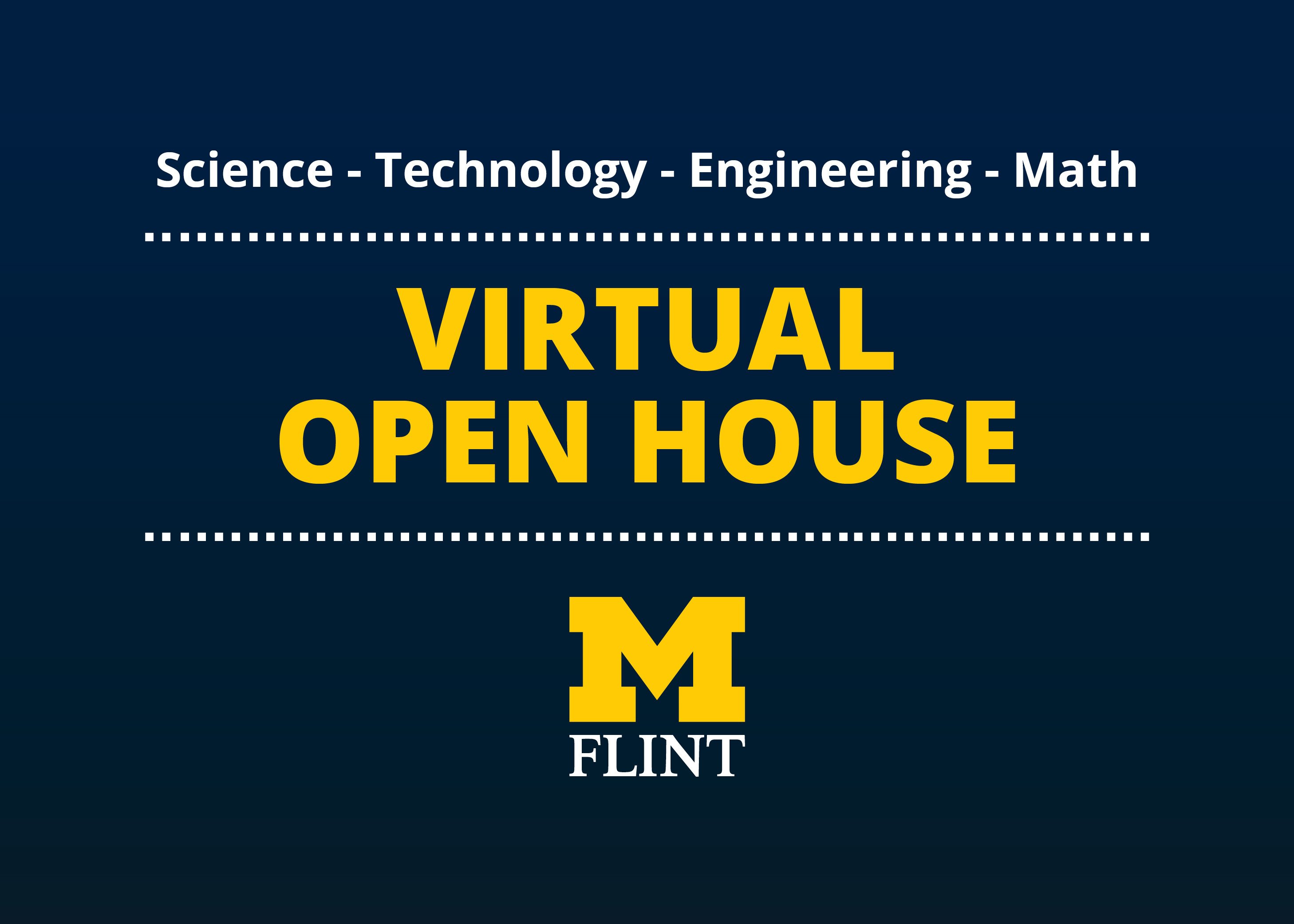 Students interested in undergraduate and graduate programs can have a virtual experience that you design as you tour new academic spaces and meet with experts in the following areas:
UM-Flint Deans & Faculty talk about academic programs
Admissions Counselors help you plan your next steps
Financial Aid staff answer your questions on affording your education
Industry leaders discuss your career plans
Hear about options for living and learning on campus
Two exciting majors from the new College of Innovation & Technology opening Fall 2021!
Digital Manufacturing Technology is the degree program that applies computer science to manufacturing and automation. The program prepares students for industries that focus on next generation technologies and is ideal for students interested in careers as a quality engineer, manufacturing engineer, or systems design & integration engineer.

Information Technology & Informatics focuses on a broad base of computer-related skills and experiences including programming, data management, networking, mobile systems, ethics, and security. This degree prepares graduates for employment at the intersection of people and technology and is the perfect major for students interested in careers as application developers, business analysts, IT consultants, and network administrators.
Get Your CIT Success Kit
This is a special opportunity for the inaugural class of the College of Innovation & Technology who are either new first-year or transfer students with 30 credits or less who register on or before May 2, 2021 for orientation. Students must major in either Digital Manufacturing Technology or Computer Information & Informatics to be eligible for the CIT Success Kit.

Package
$2,000 scholarship
One year room and board scholarship for a standard double room.
$500 Book voucher
Free Laptop
Register HERE