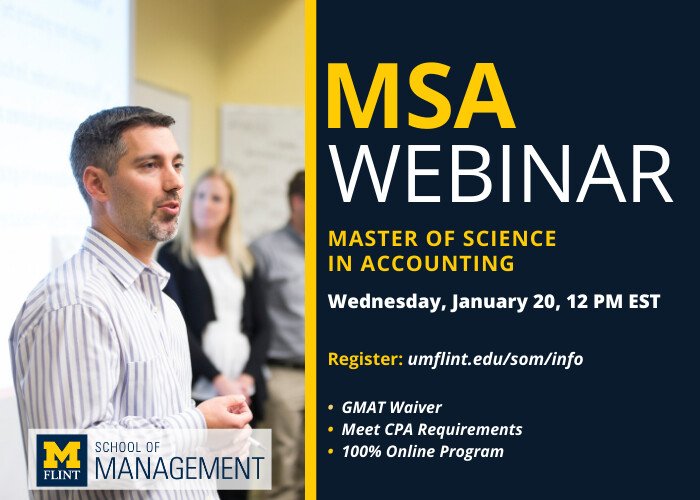 Wednesday, January 20, 2021
Noon, EST
MS in Accounting Webinar Details:
Business Programs Recruiter, Craig Gomolka, will present in-depth details on the MSA program including: courses, Net+ format, CPA requirements, tuition, application & deadlines, GMAT/GRE, GMAT waiver plus more. Craig will be available for a Q & A after the presentation to answer all questions regarding the MSA program. Attendees will also receive a waiver for the $55 application fee.
***Attendees will be entered to win a $2,500 scholarship from the Graduate Programs office.
__________________________________________
If you're inspired to learn, but can't attend, fill out this quick form: go.umflint.edu/Inspired. We will follow up with you on what program you are interested in!
Craig Gomolka, Business Recruiter for the Graduate Business Programs at the School of Management, will be hosting this event. If you have any questions please contact him at cgomolka@umich.edu or 810-762-3160.