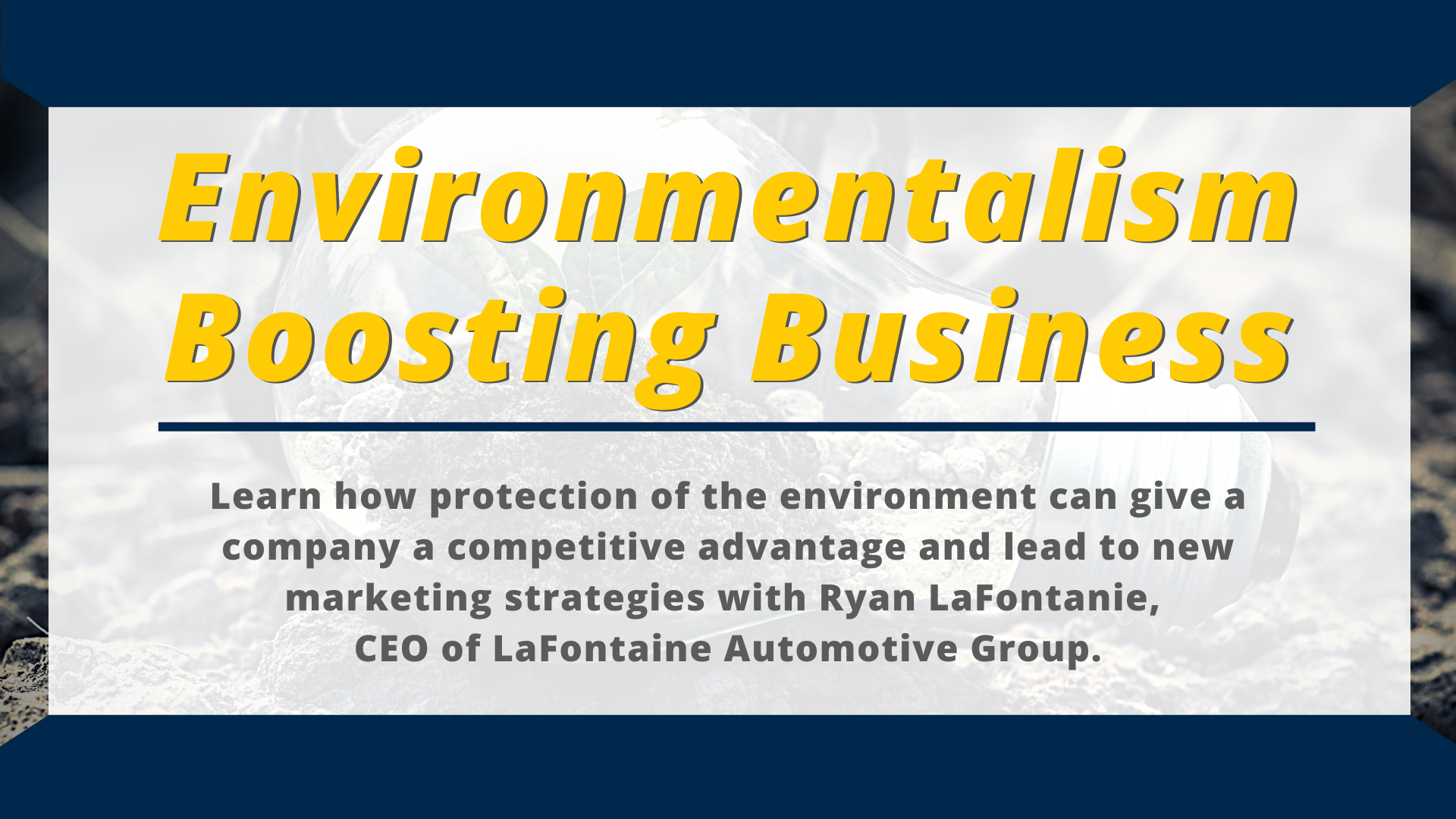 Date: Thursday, November 14th, 2019
Time: 5:30-6:30 PM
Location: 2nd floor Riverfront Room 2317 / 1 Riverfront Plaza, Flint MI 48502
Register at go.umflint.edu/MCRyan
Join the Marketing Club at the University of Michigan-Flint School of Management for an informative and engaging business-focused presentation from Ryan LaFontaine, CEO.
The presentation title is Environmentalism Boosting Business. Attendees will learn about how protection of the environment can give a company a competitive advantage and lead to new marketing strategies. The LaFontaine Automotive Group consists of 36 franchises, 17 retail locations, and seven full-service collision centers that employ over 1,300 individuals across Michigan. The La Fontaine commitment to the environment has led to four nationally-recognized LEED (Leadership in Energy and Environment Design) Certified facilities, at a cost of $8 million. Learn the best strategies for LEED construction and ROI. At the age of 15 years, Ryan La Fontaine started selling cars and worked in every department at the family's dealership. Ryan runs his business and life with his heart and passion, and values integrity and generosity.
This event is free of charge and will be held in the second riverfront SOM classroom room 2317.