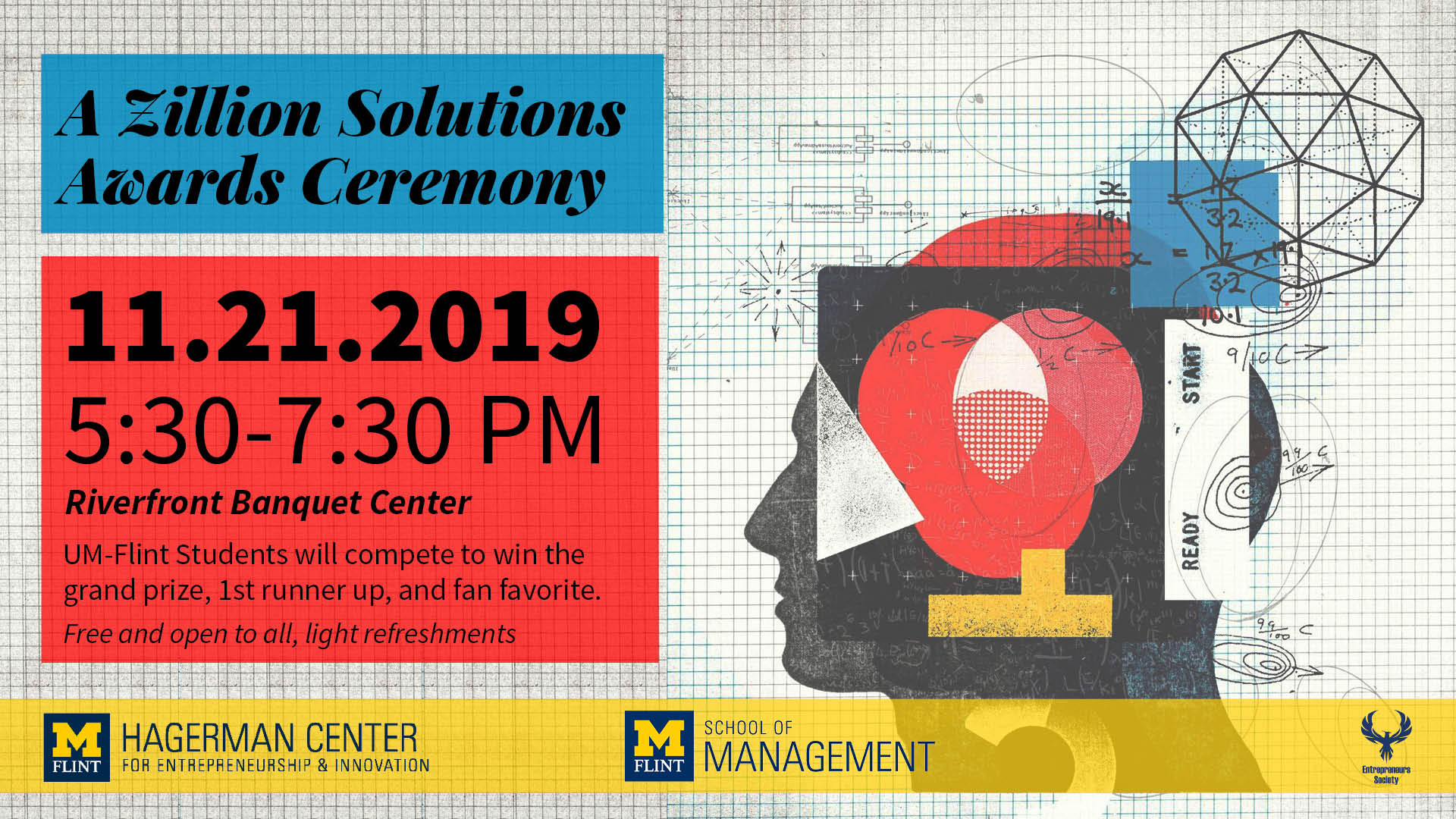 Event for UM-Flint Students, Alumni, Staff, Faculty, Members of the business community and Friends!
Date: Thursday, November 21, 2019
Time: 5:30 PM - 7:00 PM
Location: Riverfront Banquet Center | 1 Riverfront Plaza, Flint MI 48502 [Map]
Event Details:
A Zillion Solutions is a campus-wide competition where graduate and undergraduate students of all majors (including undecided students) make a short video describing their unique idea for a new product or service that will solve a problem. A Zillion Solutions Finals and Award Ceremony is Thursday, November 21st, 2019 in the Riverfront Banquet Center. Students from different schools and colleges within the University will compete to win the grand prize, 1st runner up, and fan favorite.
We will be raffling off FREE door prizes like gift cards, swag bags, and more to attendees!
Questions? Email hagermancenter@umich.edu