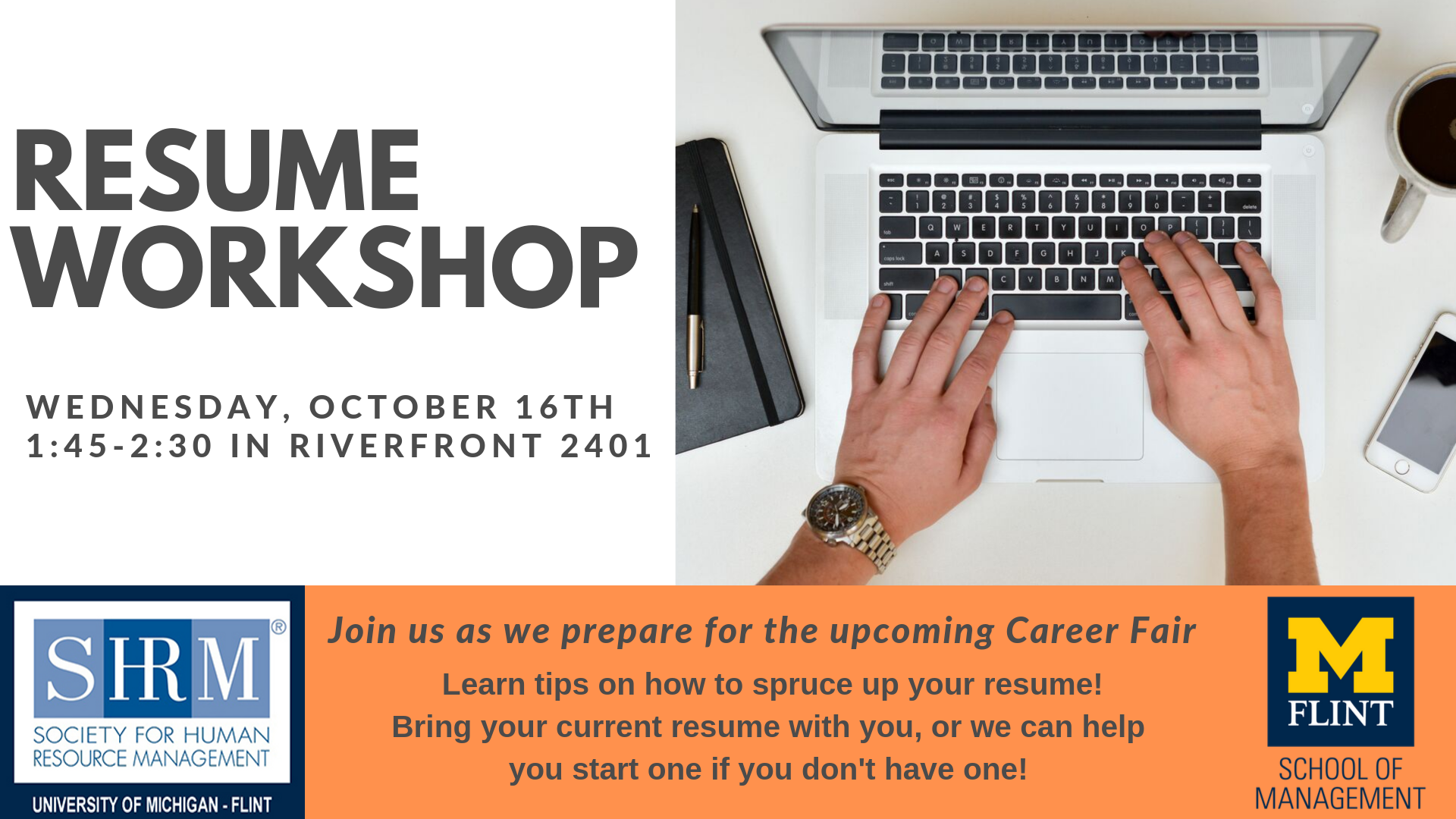 On Wednesday, October 16, 2019 from 1:45-2:30 pm, SHRM will be hosting a resume workshop in Riverfront 2401 (BIC). Receive helpful tips and advice from upperclassmen who currently have business internships. Have someone look over your resume before the UM-Flint Career Fair on October 23 from 1:00-3:30 pm in the Riverfront Banquet Center. If you don't have a resume, we can help you get started! Antonio Riggs, Student Service Coordinator, will also be at the resume workshop with information about internship opportunities. We can also print off copies of your critique resume!

Date: Wednesday, October 16, 2019
Time: 1:45-2:30
Location: 2401 Riverfront Business Innovation Center

Hosted by the Society for Human Resource Management student organization and the School of Management.

For questions, please email SHRM President, Alexis Menard, almenard@umich.edu.