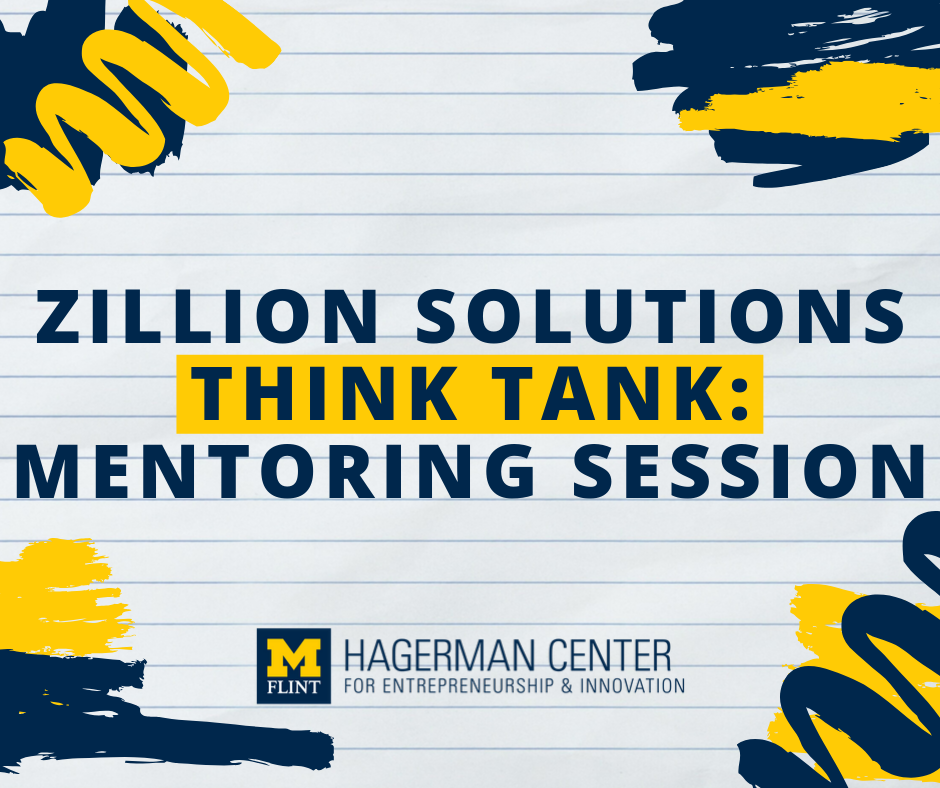 Date: Monday, October 21, 2019
Time: 1:30-3:30 PM
Location: WSW Tuscola RM
Zillion Solutions is a campus-wide competition where graduate and undergraduate students of all majors (including undecided students) make a short video describing their unique idea for a new product or service that will solve a problem.
The videos are shorter than 2 minutes, so entering takes no time! Just use your phone or if you don't like filming yourself just make a Powerpoint video with audio! Win up to $2,250 in minutes. The Hagerman Center/Entrepreneurs Society will never pursue your idea! Their goal is to help you launch it!
NEED HELP THINKING OF AN IDEA? ALREADY HAVE AN IDEA BUT WANT TO REDEFINE IT? ATTEND A THINK TANK SESSION!
Meet students who think like you from the Hagerman Center and the Professor of Entrepreneurship & Innovation from the School of Management! At a Think Tank event, we'll work with you on every step of the process, including answering questions, coming up with an idea, refining it, and filming it. We will be at a variety of locations across campus so look for us at the dates below! Bring a friend and learn how you can get involved with entrepreneurship at UM-Flint! We will also have refreshments at events, like pizza, snacks, drinks, and desserts! When you submit your idea at a Think Tank, you will get an exclusive Zillion Solutions T-shirt.
UPCOMING THINK TANK DATES:
Thursday, October 17, 2019
4:00-6:00 PM
FH 355

Monday, Oct 21, 2019
1:30-3:30 PM
WSW Tuscola RM

Wednesday, Oct 23, 2019
11:30 AM - 2:30 PM
UCEN Happenings

Monday, Oct 28, 2019
12:00 - 6:00 PM
UCEN Happenings
Learn more at go.umflint.edu/thinktank