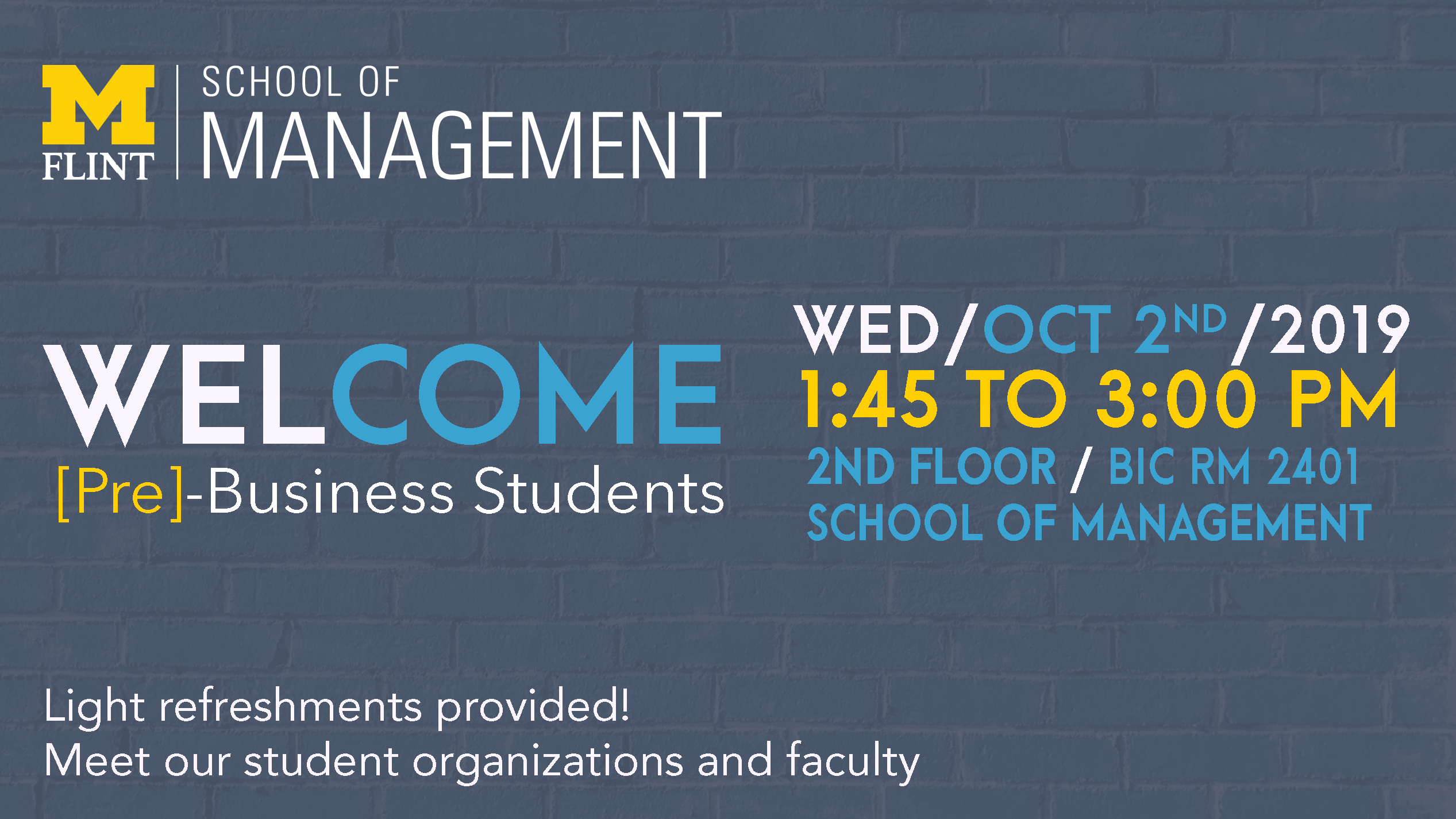 Date: Wednesday, October 2, 2019
Time: 1:45 pm - 3:00 pm
Location: 2nd Floor Riverfront SOM Business Innovation Center (BIC) RF 2401
Are you a pre-business student, or considering a major or minor in one of our business programs? Join us on Wednesday, October 2nd for food, meet our student organizations, and some of your future professors!
This is a great opportunity for pre-business students to get familiar with all opportunities at the School of Management!
For more information, contact Antonio Riggs, anriggs@umich.edu