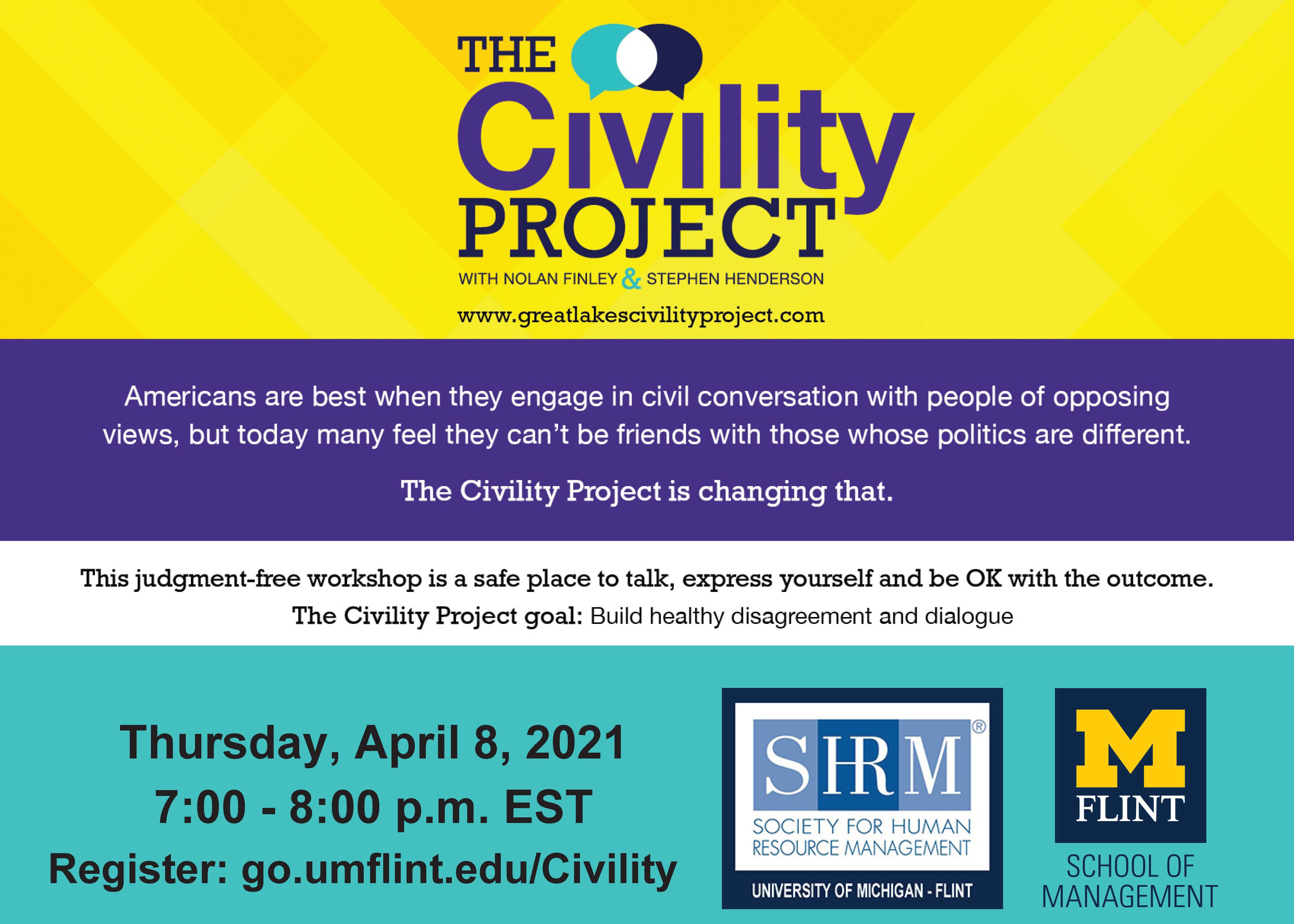 Americans are best when they engage in civil conversation with people of opposing views, but today many feel they can't be friends with those whose politics are different. The Civility Project is changing that.

The Civility Project is scheduled to speak to the UM-Flint community on Thursday, April 8th, 2021 from 7:00-8:00 PM EST. This workshop is open to the public! This event is hosted by the Society for Human Resources Management UM-Flint Student Chapter and the University of Michigan-Flint School of Management.

Long-time journalists and unlikely friends Stephen Henderson and Nolan Finley launched the Civility Project, where they show that civility IS possible, and why we should all embrace it as a way to move ourselves forward in life and in work. They also offer tips for building civility in your own life, starting now.
This is a FREE Zoom Session open to all!
Register to receive a personalized Zoom link

Delta Dental of Michigan is a proud sponsor of The Civility Project.