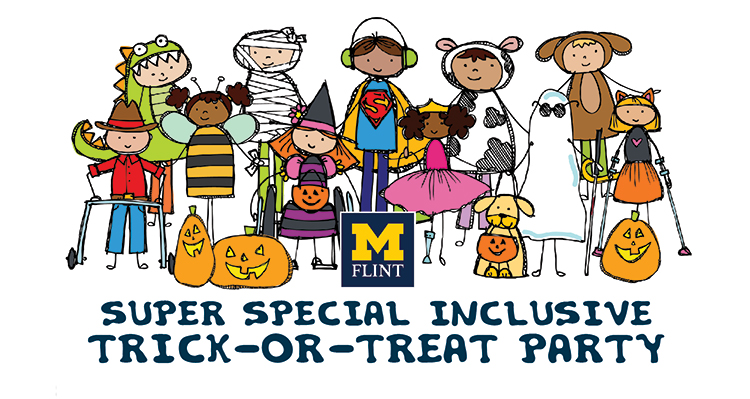 Register here: https://formassembly.umflint.edu/6266
Your information will only be used for contact regarding this event. It will not be sold or shared.

UM-Flint's inaugural inclusive trick-or-treating event will provide a fun, safe, and non-judgmental environment for those with special needs, their friends, and families to celebrate Halloween together. Attendees must have an adult chaperone present at all times.

University of Michigan-Flint
Riverfront Banquet Center
1 Riverfront Plaza
Flint, MI 48502

For information about the event, volunteering or donations, please contact Laura Martin at (810) 762-3177 or lamart@umich.edu.

This event is co-hosted by the UM-Flint Office of the Provost, Division of Student Affairs, Counseling and Psychological Services, Disability and Accessibility Services, Office of University Outreach, and School of Education and Human Services with support from other UM-Flint departments and community organizations. Thank you for your support.