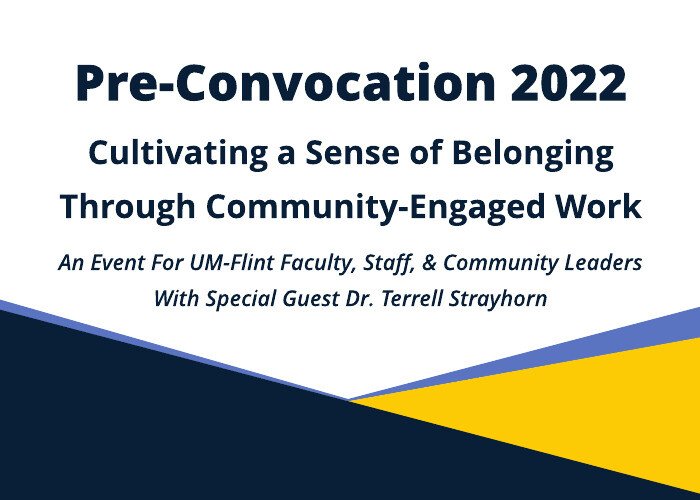 Title: Cultivating a Sense of Belonging through Community-Engaged Work
Date: Thursday, August 25, 2022
Time/Location: 8:30a.m. - 12:00 p.m. in the KIVA (continental breakfast offered 8-8:30am in KIVA lobby)
Guest speaker: Dr. Terrell Strayhorn
Co-hosted by the Thompson Center for Learning and Teaching and the Office of Engaged Learning, this event will feature Dr. Terrell Strayhorn, an expert in cultivating a sense of belonging. First, Dr. Strayhorn will discuss what a sense of belonging means for various stakeholders and how community-engaged teaching and research can help develop these different types of belonging. Then, Dr. Strayhorn will facilitate a Q&A session with the audience. Finally, Dr. Strayhorn will host a series of 'fireside chats' with individuals who are involved in community-engaged work within Flint. We are excited to host UM-Flint faculty and staff, as well as Flint community leaders, at this event and encourage everyone to attend.
Parking for event: UM-Flint Recreation Center Flat Parking Lot A [located off of Mill Street and Campus Drive]